News of Riverside Franchising Add-On Leaks Out
DACH-Based Leak Detection and Remediation Company Joins Dwyer Group

The Riverside Company has added Locatec to its Dwyer Group (Dwyer) franchising platform. Operating in Germany and Austria, Locatec is a leak detection and repair business with 55 franchise locations.
Dwyer is one of the world's largest franchising companies of trade service brands, and the addition of Locatec expands its global presence and is part of a targeted effort to continue expanding in Europe.
"This addition nicely complements Dwyer's Rainbow International operation, which is already in the German market," said Riverside Vice President Jason Fulton. "Rainbow provides restoration services for damage caused by water, fire, and mold, so a leak detection specialist fills a crucial niche."
In addition to bolstering existing service offerings of Dwyer, Locatec and its customers should benefit from extensive cross-selling opportunities and the strong potential for deepening and expanding market penetration.
Locatec is the fifth add-on Dwyer and Riverside have completed since Riverside's investment in 2014, and builds on Riverside's strong franchising track record.
Working with Fulton on the transaction for Riverside were Partner Sarah Roth, Senior Associate Chase Eckert, Associate Ryan Collins and Operating Partner Tom Anderson. Partner Anne Hayes worked on financing the transaction for the firm.
Madison Capital, GE Capital, NXT Capital and Ares Capital provided financing for the transaction. Bird and Bird and Ebner Stolz advised Riverside on the investment.
The Riverside Company
The Riverside Company is a global private equity firm focused on acquiring and investing in growing businesses valued at up to $300 million. Since its founding in 1988, Riverside has invested in more than 420 transactions. The firm's international portfolio includes more than 80 companies.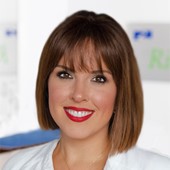 Holly Mueller
Consultant, Global Marketing and Communications
Cleveland
+1 216 535 2236