Reaping the Benefits: Riverside Makes Strong Exit
Sells Healthcare and Pension Benefits Administrator BeneSys

The Riverside Company, a global private equity firm, has sold BeneSys, a provider of third-party administration (TPA) services for employee healthcare and pension benefit programs for Taft-Hartley multiemployer plans. The Troy, Michigan-based company services more than 180 clients across the country.
Riverside invested in the platform in 2014 and saw strong potential in the company's deep operational knowledge of multi-employer funds, and it offered a proprietary, scalable software platform to deliver mission-critical services for its customers.
"It was a pleasure working with such a strong management team, and we very much benefitted from the company's leadership position in its industry," said Riverside Managing Partner Loren Schlachet. "A key to our success was an aggressive approach to strategic add-ons. During our hold, we doubled the size of the company, both organically and through three bolt-on acquisitions."
The BeneSys investment added to Riverside's extensive experience of more than 215 investments in the Business Services sector.
"In addition to our strategic add-on approach, we were able to leverage BeneSys' long-term, blue-chip customer relationships for much success," said Riverside Vice President Garrett Monda. "High customer retention and loyalty helped us capture share in an underpenetrated market."
Working with Schlachet and Monda on the transaction for Riverside were Operating Partner Bill White, Finance Director Mike Rath and Associate David Jacob.
KPMG, Jones Day and Deloitte advised Riverside on the transaction.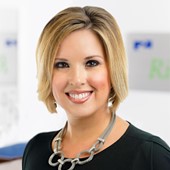 Holly Mueller
Consultant, Global Marketing and Communications
Cleveland
+1 216 535 2236