Riverside Adds New Member To Team
BootieButler Joins Team Technologies Platform
The Riverside Company has added Protexer, Inc. (dba Bootie Butler) to its Team Technologies platform. Knoxville, Tennessee-based BootieButler distributes and assembles shoe cover dispensers, removers and shoe covers used to safely, quickly and sanitarily apply and remove shoe covers. The booties are used by industrial, medical and food service customers. Team Technologies is a manufacturer of a variety of consumable dental, cosmetic and medical products.
One feature that helps BootieButler stand out from its competition is a proprietary application system that allows users to don and remove booties without touching them. This is particularly important in the many environments that require booties for cleanliness.
"BootieButler is a great fit for Team Technologies," said Riverside Principal Marty Graul. "BootieButler's products are innovative and favored by a growing and diverse customer base, and the addition complements many of Team's existing markets."
Riverside is looking forward to continuing to grow Team Technologies both organically and through further add-on acquisitions.
Working with Graul on the transaction for Riverside were Partner Chris Jones and Senior Associate Jason Fulton. Operating Partner and Managing Director Brian Bunker and Senior Associate Jerry Lam assisted on due diligence on the deal from Riverside's Hong Kong office.
GE Capital led the financing for the transaction. Riverside was advised by Jones Day and KPMG.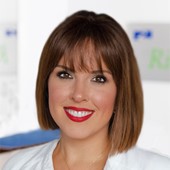 Holly Mueller
Consultant, Global Marketing and Communications
Cleveland
+1 216 535 2236