Riverside Adds To New Zealand Animal Health Company
Acquisition Will Enhance Global Capabilities
The Riverside Company's portfolio company Simcro Limited (Simcro) has acquired the assets of ISL Animal Health (ISL) and the shares of NJ Phillips Pty Ltd (NJP). The combination of the three companies creates an end-to-end designer, manufacturer and distributor of animal health-delivery systems predominately used for production animals in export markets. These devices are used most often by animal health manufacturers and farmers to deliver parasiticides, vaccines, antibiotics and other medications safely, humanely and efficiently.
ISL and NJP are operating divisions of Forlong & Maisey Limited, a New Zealand-based holding company with wide ranging business interests. Like Simcro, ISL is based in Hamilton, New Zealand, while NJP is based in Gosford, Australia.
The combination of these companies will create a business with the scale, products and talent needed to effectively service the needs of its customers globally and grow more rapidly. Riverside invested in Simcro in 2013.
"These additions will make Simcro a more capable, globally competitive exporter," said Riverside Principal Steven Spiteri. "It will create many exciting growth opportunities for Simcro, and the expansion will benefit customers with enhanced product development and distribution capabilities."
Simcro serves customers in Australia, Europe, North and South America, Asia and South Africa with a comprehensive suite of products that include animal health applicators, injectors, drench guns and specialized packaging.
Working with Spiteri on the transaction for Riverside was Managing Partner Simon Feiglin and Associate Kevin Xu.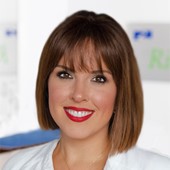 Holly Mueller
Consultant, Global Marketing and Communications
Cleveland
+1 216 535 2236