Riverside Adds To Outward Hound
New Acquisition Expands Business for Pet Product Portfolio Company

The Riverside Company's portfolio company Outward Hound has acquired Northbrook, Illinois-based Petstages. The acquisition opens up new strategic retail and specialty distribution channels while giving Outward Hound one of the most diversified and innovative product portfolios in the market today.
"Petstages has built an impressive portfolio of products that are loved by pets and pet parents all over the world" said Riverside Managing Partner Loren Schlachet. "We're very excited to see these companies come together and add this exciting new dimension to the Outward Hound platform."
With several unique product lines and a long track record of innovation, Petstages has earned a reputation as a pet industry leader. The company has won several awards for innovation and business performance, and has developed a popular line of product platforms, including the Dogwood Chew Stick, Orka chew toys and INVIRONMENT scratchers that address the behavioral needs of dogs and cats at all life stages.
"We couldn't be happier to bringing these two amazing companies together," said Riverside Vice President Steve Rice. "The team at Petstages has done an outstanding job developing award-winning products in multiple categories that delight pets and pet parents alike."
Outward Hound CWO (Chief Woof Officer) Kyle Hansen said the deal is a great fit.
"In Petstages, we have found an execution-oriented, passionate culture of pet experts with impressive product offerings that strategically complement our own," said Hansen. "We are excited to bring together our extraordinary teams so we can continue to create the most innovative pet products in the world."
The combination creates a strong platform for growth, said Petstages President Torjus Lundevall.
"Providing products with purpose is the cornerstone of the Petstages philosophy," said Lundevall. "This deal gives us the greater capacity and resources that we need to provide continuous innovation to our customers and continue to develop new and meaningful product solutions."
This is the third and largest add-on acquisition for Riverside since acquiring Outward Hound in August 2013.
Working with Schlachet and Rice on the transaction for Riverside were Partner Joe Lee, Operating Partner Bill White, Associate Josh Smith and Finance Director Christopher Lake. Origination Principal Scott Gilbertson sourced the transaction for Riverside. Vice President Dan Haynes worked on financing the transaction for the firm.
Crescent Direct Lending and Babson Capital Management provided financing for the transaction. Riverside was advised by Jones Day, Deloitte, and West Monroe Partners. Meadow Lane Capital and Peakstone Group acted as financial advisors for Petstages.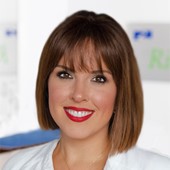 Holly Mueller
Consultant, Global Marketing and Communications
Cleveland
+1 216 535 2236