Riverside Alertly Finds Fifth Add-On For ECN
Emergency Communications Network Continues Growth
The Riverside Company has acquired PearServe (dba DEAN Alert) as the fifth add-on to its Emergency Communications Network, LLC. (ECN) platform. Based in Louisville, Kentucky, DEAN Alert provides voice, text and email notification services for healthcare, education, and corporate clients nationwide. ECN is a national provider of critical, time-sensitive warnings, information about natural disasters, and other vital information to citizens, employees and other constituents.
The acquisition deepens ECN's corporate and institutional client base, served by ECN's SmartNotice product. ECN is already the leader in the government sector, where its CodeRED software service allows clients to quickly and easily target messages to exact geographic areas or contact groups.
"This is an important chapter in ECN's growth story," said Riverside Partner Chris Jones. "ECN's superior products and client service have helped it thrive in the government sector, and we're excited about helping them continue to grow with corporate and institutional clients."
ECN is a leader and veteran in the notification industry, offering a variety of options to a diverse client base throughout North America.
"We're proud of the important work we do, and we're looking forward to serving this outstanding group of new clients," said ECN President David DiGiacomo. "We're confident that they'll benefit from our proven systems and commitment to client service."
Working with Jones on the transaction for Riverside were Vice President Brad Roberts and Senior Associate Max Moehlmann. Origination Principal Jeremy Holland sourced the deal for Riverside.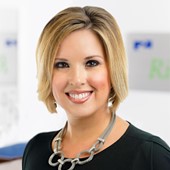 Holly Mueller
Consultant, Global Marketing and Communications
Cleveland
+1 216 535 2236