Riverside Answers Call To Grow Spectrio
Firm Completes Add-on for Marketing Platform
The Riverside Company has completed an add-on to Spectrio LLC with the acquisition of Sound Marketing Concepts (SMC). SMC provides on-hold marketing messaging and related services with a focus on the healthcare market. Spectrio is a provider of on-hold messaging and digital signage managed services.
"SMC has a solid footprint in New England. This acquisition makes Spectrio a bigger and better company," said Riverside Principal Peter Tsang. "Existing SMC customers will also benefit from Spectrio's deeper capabilities and its additional service offerings."
Riverside invested in Oldsmar, Florida-based Spectrio in October 2014 and plans to continue working with its strong management team to further expand the company through organic growth and more add-ons.
"Spectrio had a proven strategy for successfully integrating add-ons prior to Riverside's investment, and we are excited about working with Riverside to continue building the company organically and through valuable add-ons," said Spectrio CEO Aaron Kleinhandler.
Working with Tsang on the transactions for Riverside were Partner Chris Jones, Senior Associate Max Moehlmann, Associate Linda Xu and Operating Partner George Benson.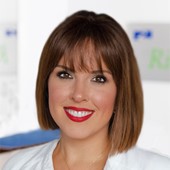 Holly Mueller
Consultant, Global Marketing and Communications
Cleveland
+1 216 535 2236