Riverside Casts Another Great Exit
Firm Sells Stake in Support Device Manufacturer

The Riverside Company has sold its ownership stake in Orliman to Iberian Private Equity firm Magnum Capital. Orliman is a Spanish manufacturer and distributor of non-invasive orthopedic devices. The company's products are used in the prevention of injury, treatment of chronic conditions and for recovery after surgery or injury.
Based in Valencia Spain, Orliman manufactures a broad portfolio of devices for the upper limb, torso and lower limb including both standard as well as made-to-measure products.
After investing in Orliman in 2010, Riverside expanded the company considerably through both organic growth and integration of add-on acquisition. These efforts helped to extend Orliman's leadership position in its market and accelerated the company's transformation into the leading player within Southern Europe.
During Riverside's hold period, Orliman significantly grew sales and EBITDA. Among other improvements, Riverside incorporated new senior leadership, further invested in new product development, and reinforced the export department by increasing the company's presence in selected markets throughout the world. In 2014, Riverside completed the acquisition of French orthopedic company Soft Medical Europe. Today, Orliman sells in more than 40 countries and 70% of sales are generated outside of Spain.
"We're very proud of the work we did at Orliman," said Riverside Principal Rafael Álvarez-Novoa. "It went from a family-owned business to a growing international enterprise during our hold. Orliman has proven to be a very solid and stable business, with strong leadership position in its core markets and very promising exports business that grows above 15% every year."
Working with Álvarez-Novoa on the transaction for Riverside were Vice President Damien Gaudin and Operating Executive Juan Rufilanchas.
Montalban and KPMG advised Riverside on the transaction, and Garrigues acted as legal counsel for the firm.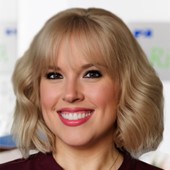 Holly Mueller
Consultant, Global Marketing and Communications
Cleveland
+1 216 535 2236