Riverside Checks In With New Software Opportunity
Firm Agrees to Invest in Hotel Software Expert Guestline

The Riverside Company has entered a definitive agreement to invest in Guestline Limited (Guestline), a leading provider of mission critical software for the hospitality sector. The transaction is expected to close imminently.
Guestline is based in Shrewsbury, UK, and serves a broad customer base of independent hotels, hotel chains, pub companies and serviced apartments; delivering proprietary hospitality software solutions via the cloud. Guestline's services essentially pay for themselves by driving up occupancy, average room rate and yield. Guestline is a trusted partner for properties in 20 countries across four continents.
Guestline's range of products cover all areas of hospitality and hotel management, including property management software, channel distribution, digital marketing, payment card industry compliance and electronic point-of-sale systems.
"Guestline's products are proven to seamlessly and easily generate revenue for customers," said Riverside Partner Martin Scott. "It is an exceptional platform for growth, as the company has strong expansion potential both in its home market and internationally. We are excited to partner with a top class management team to help deliver the next phase of growth."
Upon completion, Riverside plans to help Guestline deepen its penetration of the UK market, use its global team to help Guestline grow internationally, and invest in new technologies to add new products and ensure Guestline continues to be an industry leader. Riverside will also seek to expand the company through add-on acquisitions.
Guestline CEO Phil Davidson is enthusiastic about working with Riverside.
"We have found the right partner in Riverside to support the next phase of our growth," said Davidson. "Riverside will help Guestline further increase the pace of improvements for customers by delivering new services and retaining our cutting-edge technology advantage, which will also drive growth both in the UK and internationally."
Riverside has extensive experience in its Software Industry Specialization, having completed more than 60 investments in the sector.
Working with Scott on the deal for Riverside were Vice Presidents Tommy Seddon, Marcin Goszyk and Associate Alicia Wnorowski. Seddon also sourced the deal for Riverside.
Jones Day (legal) and BDO (corporate finance) advised Riverside on the transaction. Altium (corporate finance), Pinsent Masons (legal) and Grant Thornton (commercial and tax) advised Guestline.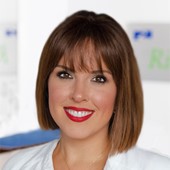 Holly Mueller
Consultant, Global Marketing and Communications
Cleveland
+1 216 535 2236