Riverside Closes $1.5 Billion Fund
Latest Fund Exceeds Target By 50%
The Riverside Company has completed the fundraising for its latest fund, Riverside Capital Appreciation Fund VI (RCAF VI) at $1.5 billion, 50% above its $1 billion target, making it the largest fund in the 25-year history of the global private equity firm dedicated to the smaller end of the middle market.
Like all Riverside funds, RCAF VI targets healthy, growing companies that can benefit from the firm's hands-on, global resources. Riverside seeks to double or triple EBITDA in its investments, using its considerable operating resources to globalize businesses, drive organic growth, and complete strategic add-on investments. RCAF VI will continue to acquire North American businesses with enterprise values of up to $250 million and EBITDA between $5 million and $25 million.
"The fundraising environment has gotten considerably tougher over the 25 years we've been in business," said Riverside Co-CEO Béla Szigethy. "Investors are rightfully demanding and very selective about where they entrust their money, and we're delighted to have earned that trust."
Riverside has grown steadily and thoughtfully over its history, remaining focused exclusively on companies in the smaller end of the middle market. Riverside continues to focus on acquiring "little leaders" around the world and partnering with strong management teams to make those companies bigger and better.
RCAF VI follows RCAF V, which closed in 2009 at $1.17 billion, 30% above its $900 million target. RCAF is North America-focused, but Riverside also invests and has resources throughout Europe and the Asia-Pacific region.
"We have a track record of punching above our weight. We bring to the smaller end of the middle market a very large set of competencies that deliver unparalleled financial, originating, transacting and operating resources," said Riverside Co-CEO Stewart Kohl. "Our global resources and exceptional transacting and operating models are supported by a remarkable back office team, making Riverside a truly distinctive player in the small-deal space. Our intense focus on smaller deals makes all the difference."
The RCAF team is led by Managing Partner Suzy Kriscunas, who has been with Riverside since 2001.
"We're excited about investing this fund," said Kriscunas. "We've already started deploying RCAF VI, and we're seeing tremendous opportunities to help companies thrive. With an exceptional global Riverside team supporting our RCAF professionals, we look forward to continuing to generate strong returns for our investors."
Riverside investors include public pensions, endowments and foundations, insurance companies, funds-of-funds, and other sources. RCAF VI investors include:
Clients of Altius Associates Ltd.
Clients of GCM Customized Fund Investment Group, L.P.
Florida State Board of Administration
Makena Capital
State of Oregon
Employees Retirement System of Texas
Washington State Investment Board
Additionally, Riverside's employees committed more than 4% of RCAF VI, representing Riverside's largest General Partner commitment amount to date.
"We are very pleased with the strong support we received from our existing investors along with new investors who comprise more than 40% of total limited partner commitments," said Erick Bronner, Global Head of Fundraising and Investor Relations.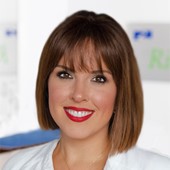 Holly Mueller
Consultant, Global Marketing and Communications
Cleveland
+1 216 535 2236