Riverside Closes Its Strategic Capital Fund Above Target
Newest Fund Also Announces Promotions

The Riverside Company has completed fundraising for its first non-control investment fund, Riverside Strategic Capital Fund (RSCF). The fund secured $418 million in total investable capital (including separately managed accounts), above its target of $350 million.
RSCF makes non-control structured equity investments in growing companies with over $5 million of EBITDA. RSCF initiated its investment activities in 2015, and already has completed six transactions with an objective to construct a diversified portfolio of up to 15 companies based in North America and selectively in Europe.
RSCF's strategy is particularly beneficial to business owners and entrepreneurs who need capital for acquisition financing, liquidity events, organic growth initiatives and recapitalizations but do not want to sell a controlling stake.
"We've seen increasing demand from business owners for the flexible capital provided by RSCF," said Co-Fund Manager George Cole. "It meets the unique needs of companies in this market segment where non-control capital can be hard to come by."
RSCF is currently invested in the following businesses:
Alcohol Monitoring Systems
Bentley Laboratories
Fadata
North American Dental Group
True Health Diagnostics
DuBois Chemicals
RSCF has attracted a number of outstanding investors, including New Mexico Educational Retirement Board, Northwestern Mutual and Phoenix Life.
Riverside's Global Head of Fundraising and Investor Relations Erick Bronner said that RSCF is a great example of Riverside's ability to meet the diverse demands of private equity investors by offering funds with different risk and return profiles.
"We are very pleased to have attracted such a great collection of world-class investors," said Bronner. "RSCF's limited partners include several new relationships to Riverside along with a number of longstanding supporters."
RSCF benefits from Riverside's global capabilities in origination, transaction execution and operations, said Pam Hendrickson, Riverside's Chief Operating Officer and Vice Chairman of Strategic Initiatives.
"RSCF's strategy is very consistent with what Riverside has been doing for nearly 30 years," said Hendrickson. "We seek outstanding companies at the smaller end of the middle market, and provide the knowhow, international connections and capital to help them thrive."
Concurrent with the conclusion of RSCF I fundraising, Riverside promoted RSCF Transactors Jeffrey Gordon to Partner and Jay Reynolds to Principal.
Along with RSCF Partner Michael Kessler, Gordon and Reynolds came to Riverside in 2013 and have played key roles on a number of transactions. In addition to their roles with RSCF, Gordon leads the firm's specialty manufacturing and distribution investment efforts and helps evaluate investment opportunities in the consumer goods sector, and Reynolds lends his expertise to support Riverside's healthcare and software industry specializations.
"We are proud of the exceptional team we've built with RSCF," said Co-Fund Manager Hal Greenberg. "Jeffrey and Jay have been instrumental to all the success we've enjoyed and we're proud to have them as an integral part of the Riverside family."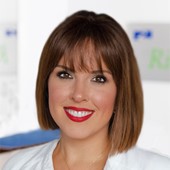 Holly Mueller
Consultant, Global Marketing and Communications
Cleveland
+1 216 535 2236