Riverside Closes the Books On Record Setting Year
Firm Completes 28 Acquisitions and Nine Exits, Closes Third European Fund and Expands Globally
(January 15, 2008) – Last year was a record setting year for The Riverside Company in many ways. During 2007, Riverside's funds completed 28 acquisitions (a record) and exited nine investments (a record), while the firm closed its third European fund, opened offices in six countries, grew its team by 36% and received the Ernst & Young Entrepreneur of the Year regional award. These activities kept the more than 150 Riversiders around the world busy:
The 28 acquisitions took place through the firm's various fund families: 15 by Riverside's flagship fund – the Riverside Capital Appreciation Fund ("RCAF") three acquisitions by the Riverside Europe Funds ("REF") and 10 acquisitions by the Riverside Micro-Cap Fund ("RMCF"). Company names and locations appear below.
Riverside's nine realizations included the exit of Welltec, which produced the largest gain in Riverside's 20-year history, a 182% gross IRR and 9.9x gross cash-on-cash return. The Danish company joined Riverside's other 2007 exits – ACT Test Panels, Axiom, FLA Orthopedics, Inscape Publishing, Keepsake Quilting, Porcelain Products Group, Salgglas and Zetkama. These nine realizations generated a combined gross IRR of 22% and a gross cash-on-cash return of 3.5x.
Riverside's third European fund, REF III, closed at €320 million, exceeding the fund's targeted amount of €250 million by 28% and was over 700% larger than its predecessor, REF II.
Riverside is demonstrating a commitment to the world's fastest growing region as it builds its activities in Asia. Riverside teams in Tokyo and Seoul are targeting outstanding small companies in the developed economies of Asia.
Reflecting the aggressive approach to locating offices virtually wherever opportunity knocks, Riverside opened six new offices in 2007. The newest locations are Amsterdam, Brussels, Madrid, Tokyo, Stockholm and Seoul. Riverside now has 17 offices around the world.
Ernst & Young recognized the exceptional spirit and results of The Riverside Company by honoring the firm's Co-Chief Executive Officers, Stewart Kohl and Béla Szigethy, as Northeast Ohio's Entrepreneurs of the Year in the financial services category.
"Our growth in 2007 means we are now even better at finding, building and selling premier companies at the smaller end of the middle market around the world," said Szigethy. "In Europe, we completed three acquisitions and doubled the number of offices on the continent. In the U.S., our ability to complete deals in a tough and competitive environment is a tribute to Riversiders' teamwork and our partner lenders. We look forward to similar success in Asia as our team finds the best opportunities in the exciting markets there. Most importantly, in 2007 we took advantage of peak market conditions to exit many investments and returned a record amount of $433 million to our investors."
"Whether measured by funds under management, size and experience of team, returns generated or transactions completed, Riverside is the leading financial buyer at the smaller end of the middle market," said Kohl. "As we celebrate Riverside's 20th anniversary, we look to our future expansion in more geographies while at the same time continuing to hone and improve the processes that have allowed us to deliver consistently superior returns to our investors."
Riverside's worldwide acquisitions touched six countries, 14 states and dozens of industries in 2007.
The Riverside Company
The Riverside Company is the largest private equity firm focused on the smaller end of the middle market ("SEMM") and is one of the industry's most experienced leveraged buyout investors. Riverside specializes in investing in premier SEMM companies (those with enterprise values of less than $150 million) and partners with strong management teams to build companies through acquisitions and value-added growth. Since 1988, the firm has invested in 176 transactions with a total enterprise value of $3.4 billion. Its current portfolio in the U.S. and Europe numbers 61, with combined annual sales of $3 billion, EBITDA of $450 million and more than 11,000 employees. Riverside offers the resources to complete acquisitions smoothly and in as little as 45 days – thanks to its sizeable pool of capital under management (nearly $2 billion in nine funds), over 150 professionals in 17 offices (New York, Cleveland, Dallas, San Francisco, Atlanta, Chicago, Los Angeles, Budapest, Munich, Prague, Warsaw, Amsterdam, Brussels, Madrid, Tokyo, Stockholm and Seoul), and long-standing relationships with partner lenders. Five of seven of the firm's mature vintages currently produce top quartile returns for investors, which are among the world's leading pension funds, endowments, funds-of-funds, insurance companies and banks. Please visit www.riversidecompany.com and www.riversideeurope.com for more information.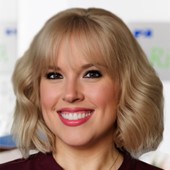 Holly Mueller
Consultant, Global Marketing and Communications
Cleveland
+1 216 535 2236