Riverside Completes Add-On To YourMembership.com
Digital Ignite Adds Spark To Member-Based Engagement Platform
The Riverside Company's platform YourMembership.com has acquired Digital Ignite of Lombard, Illinois. Digital Ignite provides SaaS-based continuing education and learning management software for member-based organizations and other groups. St. Petersburg, Florida-based YourMembership.com (YM) provides a suite of software and services that help membership organizations enhance user experiences, boost engagement and be more efficient.
Digital Ignite's core product, Crowd Wisdom, is a social learning platform that provides community-based knowledge sharing and personalized professional development offerings. This powerful knowledge-sharing software will be seamlessly integrated into YM's current offerings.
"Crowd Wisdom is a compelling addition to YM's comprehensive suite of services to member-based organizations," said Riverside Managing Partner Loren Schlachet. "Today, YM customers can engage with their members through social, mobile and web channels, delivering more value and improving the user experience."
In addition to its powerful technical capabilities, the addition of Digital Ignite strengthens YM's ability to deliver training to a wide variety of customers, including associations, publishers, professional education programs and medical education providers. All of the services are backed by a deep team of training experts.
"This addition is wonderful for YM, but current Crowd Wisdom customers will also benefit," said Riverside Principal Joe Manning. "They can expect a wider array of product offerings and faster enhancements thanks to YM's broad capabilities and large technology and product development teams."
Digital Ignite's management team and all of its employees will continue to operate the business as a new division of YM. Digital Ignite is the third add-on completed by YM.
Working with Schlachet and Manning on the deal for Riverside were Senior Associate Elaine Ho, Operating Partner John Kish and Finance Director Kim Katzenberger. Principal, Origination Scott Gilbertson sourced the deal for Riverside.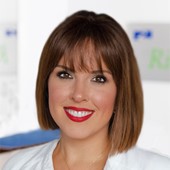 Holly Mueller
Consultant, Global Marketing and Communications
Cleveland
+1 216 535 2236