Riverside Completes Another Add-On To SAFEbuilt
Civic Services Provider Continues Growth
The Riverside Company has acquired Municipal Building Inspection Solutions (MBIS), a provider of comprehensive inspection and plan review services for municipalities. MBIS is based in Bedford Heights, Ohio and serves communities throughout Northeast Ohio.
SAFEbuilt is a national provider of community development services for local governments and public agencies, and the addition of MBIS expands SAFEbuilt's resources and knowledge in Ohio while adding SAFEbuilt's proven software and capabilities to existing MBIS customers.
"MBIS is a great fit for SAFEbuilt, and MBIS customers will enjoy SAFEbuilt's commitment to excellence, deep capabilities and national footprint," said Riverside Managing Partner Loren Schlachet. "SAFEbuilt provides unparalleled service, as demonstrated by its consistent growth and broad array of satisfied customers."
SAFEbuilt serves hundreds of communities more efficiently and effectively than individual in-house departments. SAFEbuilt is the leading provider of building department services in several states, and has expanded its presence nationally while introducing two new services and capabilities.
"SAFEbuilt offers certain services that MBIS does not, today, so we're excited about what this addition means for SAFEbuilt in Ohio and its ability to serve MBIS customers with maximum effectiveness," said Riverside Vice President Brad Resnick. "This addition strengthens SAFEbuilt's position in Ohio while providing new opportunities for customers."
Riverside invested in Loveland, Colorado-based SAFEbuilt in October 2014. MBIS is the second add-on completed to the company, following the May 2015 addition of Independent Inspections.
Working with Schlachet and Resnick on the transaction for Riverside was Senior Associate Kevin Kumar and Operating Partner Bill White.
MidCap Financial provided financing for the transaction. Riverside was advised by Jones Day.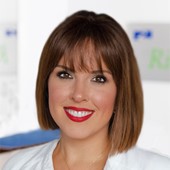 Holly Mueller
Consultant, Global Marketing and Communications
Cleveland
+1 216 535 2236