Riverside Completes Fundraising for Second Asia-Pacific Fund
Newest Fund Exceeds Target By Nearly 60%
The Riverside Company has completed fundraising for its latest buyout fund, Riverside Asia-Pacific Fund II (RAF II) at $235 million, a 57% increase over its $150 million PPM target. RAF II executes control buyouts of companies with less than $15 million in EBITDA in the developed economies of the Asia-Pacific region.
RAF II follows the strategy of its predecessor fund, targeting healthy companies that can benefit from the firm's global footprint and strong operating resources to drive growth and complete strategic add-on investments.
"RAF I was a trendsetting fund, and we've enjoyed a lot of success since beginning to invest in the region in 2007," said Riverside Co-CEO Béla Szigethy. "We're excited about building on that success with RAF II."
"Buyouts in the smaller end of the middle market are still a relatively new business in the Asia-Pacific region," said Riverside Co-CEO Stewart Kohl. "Because of that, there are some remarkable opportunities to grow outstanding companies that meet our criteria."
The RAF team is led by Fund Manager Stuart Baxter, who has been with Riverside since 1997 and has led RAF since its inception.
Riverside often partners with family-founded companies, helping them institutionalize their business and globalize their addressable markets. We are finding business owners all across the Asia-Pacific region who seek optimal timing for liquidity while also building sustainable legacies upon their exit," said Baxter.
The fund's investor base is composed of leading institutions in North America, Europe and the Asia-Pacific region, including:
Babson Capital Management LLC as Investment Advisor to Massachusetts Mutual Life Insurance Company
Clients of Macquarie Investment Management
Commonwealth Superannuation Corporation
Development Bank of Japan
Munich Private Equity Partners
"We are very pleased with the support we received from our existing Riverside investors along with new investors who comprise nearly 30% of total limited partner commitments," said Erick Bronner, Global Head of Fundraising and Investor Relations. "RAF II was able to meet the high bar set by some of the most discerning investors in the world."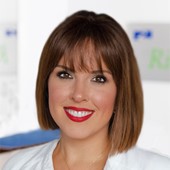 Holly Mueller
Consultant, Global Marketing and Communications
Cleveland
+1 216 535 2236