Riverside Completes Fundraising For Third Micro-Cap Fund
Newest Fund Closes at Hard Cap
The Riverside Company has completed fundraising for Riverside Micro-Cap Fund III (RMCF III). The global private equity firm's latest buyout fund was oversubscribed and closed at its hard cap of $350 million in private capital commitments. As a Small Business Investment Company (SBIC), RMCF III will combine its private capital with up to $150 million from the U.S. Small Business Administration (SBA) for a total fund size of $500 million.
Like its predecessors, RMCF III executes control buyouts of fast-growing U.S. companies with up to $5 million of EBITDA. Both RMCF I and RMCF II are top-performing funds per Cambridge Associates' benchmarks. Thanks to its work in growing small businesses, RMCF II was recently recognized by the SBA as SBIC of the Year.
"RMCF III attracted huge interest. Not only was the fund meaningfully oversubscribed, but we received commitments for the whole fund just five months after launch," said Riverside Co-CEO Stewart Kohl. "The RMCF team has performed very well and was rewarded by investors for that performance."
The RMCF fund family was launched in 2005. Since then, the RMCF team has acquired 80 companies (39 platforms, 41 add-ons) and exited 12 portfolio companies. RMCF uses a hands-on approach that aims to drive significant improvements in companies' operations, management teams, pricing and/or infrastructure. RMCF's model is designed with the goal of growing EBITDA both organically and through accretive add-on acquisitions.
"Focusing on the smallest 'micro' deals was a fairly risky proposition back when RMCF started," said Riverside Co-CEO Béla Szigethy. "Over time, our strong team has shown how careful investing and world-class operational resources can supercharge growth at these little companies."
"We love working with the entrepreneurial owners that we often encounter in micro-cap companies," said Fund Manager Loren Schlachet. "By partnering with us, they gain access to institutional-quality resources and decades of management experience. These owners often retain a meaningful stake in their business and are well-aligned with us to bring their company to the next level. We've already made investments in RMCF III, and we're excited about continuing to deliver strong returns for our investors and our partners."
RMCF III's investor base is composed of leading institutions, including:
BMO Harris Bank
Clients of Cliffwater LLC
Makena Capital
Clients of Meketa Investment Group
Clients of Partners Capital Investment Group
State of Michigan Retirement Systems
"RMCF is a very differentiated fund with a strong track record," said Erick Bronner, Global Head of Fundraising and Investor Relations. "We are very pleased with the support we received from existing and new investors, which enabled us to conclude the fundraising very quickly."
The close of RMCF III comes on the heels of two other recent fund closings. Like RMCF III, both Riverside Capital Appreciation Fund VI (RCAF VI) and Riverside Asia-Pacific Fund II (RAF II) closed well above their targets receiving strong support from Riverside's investor relationships.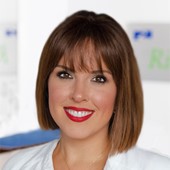 Holly Mueller
Consultant, Global Marketing and Communications
Cleveland
+1 216 535 2236