Riverside Cuts A Deal, Manufactures Add-On For Harvey Tool
Helical Solutions Addition Expands Cutting Tool Specialist
The Riverside Company has added Helical Solutions to its Harvey Tool platform. Helical Solutions manufactures high-performance end mills out of its headquarters and factory in Gorham, Maine. The addition of Helical Solutions brings manufacturing capabilities, new customers, and a larger diameter end mill product offering to Harvey Tool.
Helical Solutions offers more than 3,000 SKUs, including both standard and custom shaped end mills, and serves a diverse national customer base. Helical provides a clear value to its customers – Helical Solutions' end mills allow its customers to reduce machining time and save money compared to using conventional cutting tools.
"Helical Solutions is a growing company that complements Harvey Tool extremely well," said Riverside Partner Chris Jones. "While both companies make precision tooling, Helical Solutions has an excellent market position in the larger diameter end mill segment, including a strong specials offering. We see many avenues for organic growth and benefits for these two leading end mill brands."
Helical Solutions and Harvey Tool serve end customers in different geographies throughout the U.S. but both are based in New England and share a similar customer-centered culture.
"Helical Solutions has earned an exceptional reputation with customers thanks to its solutions-based customer service approach," said Jones. "Few companies can match its technical talent and high-touch service."
In addition to helping implement organic growth initiatives, Riverside is continuing to help Harvey expand through strategic add-on acquisitions.
Working with Jones on the transaction for Riverside were Vice President Brad Roberts, Senior Associate Alex Treece, Associate Jordan Suydam and Operating Partner Mike Thompson. Partner Anne Hayes worked on financing the transaction for the firm.
Antares Capital, Ares Capital Corporation, Golub Capital, Madison Capital Funding, and Maranon Capital all provided financing for the transaction. Jones Day advised Riverside on the investment.
About Harvey Tool Company
Since 1985, Harvey Tool Company has been providing specialty carbide end mills and cutting tools to the metalworking industry. It is recognized as a leader in its offerings because of unsurpassed technical expertise and engineering knowhow. The company is based in Rowley, Massachusetts and serves customers throughout North America.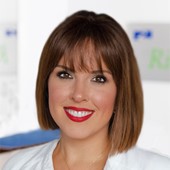 Holly Mueller
Consultant, Global Marketing and Communications
Cleveland
+1 216 535 2236