Riverside Cuts a Deal With Harvey Tool
Cutting Tool Specialist Joins Portfolio
The Riverside Company has invested in Harvey Tool Company, LLC (Harvey), a provider of specialized cutting tools used in precision machining applications. Founded in 1985 and based in Rowley, Massachusetts, Harvey sells products through a diverse distribution network to a wide array of end markets.
Harvey is a differentiated, niche provider of more than 9,000 cutting tools with unique sizes, geometric characteristics, reaches and coatings. The company's solid carbide milling tools are used by machine shops and other production facilities across North America and internationally. Harvey has achieved impressive growth due to its top-notch customer service, strong new product development capabilities, commitment to high quality, and best-in-class stock levels.
"Harvey has a remarkable record for growing both its product lines and gaining share in the specialty cutting tool market," said Riverside Partner Chris Jones. "The company has strong and growing brand awareness and is highly valued by customers."
Riverside will support Harvey's growth plans to expand into adjacent product categories, and will be active in seeking strategic add-ons for the company.
"Harvey is a very well-run company with a diverse and differentiated set of cutting tool products," said Jones. "We're excited about partnering with President and CEO Pete Jenkins, COO Sam Ward, and the rest of the management team to expand Harvey's business."
Working with Jones on the transaction for Riverside were Vice President Ben Davis, Senior Associate Justina Wang, Associate Alex Treece, and Operating Partner Mike Thompson. Origination Principal Jim Butterfield sourced the opportunity and Partner Anne Hayes worked on financing the transaction for the firm.
GE Antares Capital and Ares Capital Corporation provided financing for the transaction. Jones Day advised Riverside on the investment.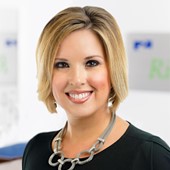 Holly Mueller
Consultant, Global Marketing and Communications
Cleveland
+1 216 535 2236