Riverside Deal Pays Off
Riverside Exits Medical Bill Review Specialist FAIRPAY Solutions
The Riverside Company has sold workers' compensation cost containment and payment integrity specialist FAIRPAY Solutions (FAIRPAY). Based in Addison, Texas, FAIRPAY utilizes proprietary software, algorithms and processes to help payors in the workers' compensation, auto and liability markets realize significant savings on medical bills.
Riverside acquired FAIRPAY in September 2009. During the hold period, Riverside strengthened FAIRPAY's management team, helped the company grow its negotiation service line, supported the company entrance into the Long-term Care and Auto market verticals, and made key operational investments and improvements. Under Riverside's ownership, FAIRPAY's customers, and ultimately employers nationwide, saved more than $1 billion on medical charges.
"FAIRPAY is an excellent business that delivers a high value service and has a top-notch management team," said Riverside Partner Karen Pajarillo. "We were able to leverage the company's unique knowledge and capabilities to solidify its position as the market leader in its niche. It's a great example of the kind of differentiated business and strong team we seek at Riverside."
Working with Pajarillo on the transaction for Riverside were Vice President Steve Burns and Senior Associate Drew Flanigan. Riverside Origination Principal Amy Margolis worked with the deal team to facilitate the sale of the business.
SunTrust advised Riverside on the sale and Jones Day provided legal counsel.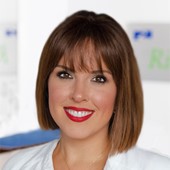 Holly Mueller
Consultant, Global Marketing and Communications
Cleveland
+1 216 535 2236