Riverside Deepens Tan With Add-On to Sunless
UV-Free Tanning Solutions Provider Grows

The Riverside Company has captured some more bronze, acquiring Norvell Skin Solutions, LLC (Norvell) as an add-on to its Sunless Inc. platform. The investment makes Sunless the premier international provider of UV-free tanning products for the beauty industry.
Customers favor UV-free tanning solutions due to their instant results, natural appearance, and additional skin-care attributes. Sunless sells automated spray tanning systems and premium self-tanning products while Norvell provides professionally applied spray tanning systems and skin care products.
"This deal creates a clear global market leader in both booth and handheld UV-free tanning products," said Riverside Partner Meranee Phing. "It also opens new avenues for growth, as Norvell's product lines are very complementary to Sunless."
Norvell boasts strong brand recognition and has excellent relationships with independent salons. Norvell also has an excellent suite of tanning lotions, including a licensing arrangement with "Dancing with the Stars." These products and relationships will open the specialty beauty and mass retail markets for Sunless.
Norvell President Rick Norvell will continue to lead the Norvell business as a member of the Sunless, Inc. leadership team, and members of the Norvell family will continue in their current roles.
"Sunless and Norvell will continue to operate their respective brands, and customers will benefit from a broader product offering and more convenient access to more product options," said Phing.
Working on the transaction with Phing for Riverside were Partner Steve Dyke, Vice President Jason Fulton, Senior Associate Linda Xu, Operating Partner Mike Thompson and RCAF Group CFO Mike Skelton.
Jones Day, Deloitte and BDO advised Riverside on the transaction.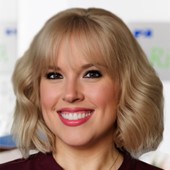 Holly Mueller
Consultant, Global Marketing and Communications
Cleveland
+1 216 535 2236