Riverside Exits Heat Up With Sale Of Eemax
Firm Sells Tankless Hot Water Heater Manufacturer

The Riverside Company has sold tankless water heater manufacturer Eemax to Rheem Manufacturing.
Riverside invested in Eemax in 2008 knowing that regulatory and consumer trends toward more energy efficient products would help drive growth for tankless water heaters. Eemax already enjoyed a market-leading position in commercial handwashing applications, and Riverside sought to grow its residential and industrial capabilities.
After expanding Eemax's management team and product development function, Riverside moved Eemax into a significantly larger manufacturing facility and committed considerable resources to R&D so Eemax could develop new products and remain ahead of its competition.
"This is a compelling success story of making a company bigger and better," said Riverside Managing Partner Loren Schlachet. "With careful investments of time, talent and capital, Riverside helped Eemax grow into an outstanding company competing in a wide range of hot water heating markets."
Eemax was further bolstered by the 2013 add-on of EcoSmart. The acquisition delivered a rapidly growing product line in the residential product category. EcoSmart brought Eemax a great product for the residential market, strong customer relationships with national retailers and new manufacturing capabilities.
"Between the organic growth and the very successful EcoSmart add-on, we were able to help Eemax nearly triple revenue and increase EBITDA by five times," said Riverside Principal Joe Manning. "It was an excellent investment for both Eemax and Riverside."
Working with Schlachet and Manning on the transaction for Riverside were Partner Alan Peyrat, Operating Partner Mike Eblin, Associate Tony Trevino and Finance Director Dave Kralic. Riverside Origination Principal Amy Margolis helped facilitate the exit.
Keybanc Capital Markets advised Riverside on the transaction.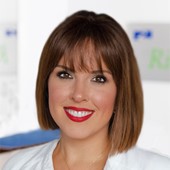 Holly Mueller
Consultant, Global Marketing and Communications
Cleveland
+1 216 535 2236