Riverside Exits ICM
Firm Sells Insurance Services Platform

The Riverside Company has exited Insurance Claims Management, Inc. (ICM), an independent third-party claims administrator that serves large property and casualty insurance companies.
Riverside partnered with management to form the business in 2007 and helped it grow into a comprehensive provider of auto glass and water mitigation claims management services. Riverside also supported the company's expansion into additional property services, including contents valuation, inventory and flooring services.
ICM consists of two divisions, Harmon Solutions Group, which handles auto glass claims, and Code Blue, which delivers innovative, end‐to‐end water-mitigation claims management solutions that reduces severity and provides an outstanding service and tremendous value for policy holders, insurance carriers, and repair network partners. Its differentiators include exceptional customer service, proprietary software and a unique independent approach to service fulfillment.
"We're proud of the work we've done to support ICM," said Riverside Managing Partner Stuart Baxter. "We've enjoyed working with a management team that's helped transform the company into a value-added provider in a growing industry."
Riverside helped expand ICM from a third-party administrator focused on a single line of business in auto glass repair and replacement to include a full property offering with an innovative water management business that's a trusted partner to many of the premier carriers in the insurance industry.
As ICM expanded, it added a second location in Springfield, Ohio to complement its Eau Claire, Wisconsin headquarters, adding jobs and opportunities along the way.
Working with Baxter on the transaction for Riverside were Senior Riverside Advisor Bill Seelbach, Principal Ryan Richards and Associate Harrison Petts.
Stifel and Jones Day advised Riverside on the transaction.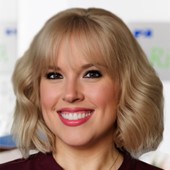 Holly Mueller
Consultant, Global Marketing and Communications
Cleveland
+1 216 535 2236