Riverside Exits Specialty Marketing Company
Three-year hold helped expand Spectrio's addressable market and capabilities

The Riverside Company has sold customer engagement solution provider Spectrio following a three-year hold.
Oldsmar, Florida-based Spectrio offers its customers subscription access to a suite of customized content solutions ranging from on-hold messaging to digital signage and in-store music and messaging. The company creates and maintains brand messaging consistency and maximizes "marketing moments" with customers, including video tutorials of medical treatments in a clinic waiting room or new product promotion via on-hold messaging.
During the hold, Riverside helped Spectrio greatly expand its service offerings, capabilities and geographic reach. Highlighted by the sourcing and integration of seven add-on acquisitions, Spectrio became a diversified and deeply capable provider of customer engagement solutions.
"Spectrio gained a number of new service capabilities and blue-chip customers through strategic add-ons," said Riverside Managing Partner Suzy Kriscunas. "Working with a strong management team at Spectrio helped us achieve our investment goal within a short period of time."
With management, Riverside helped transform Spectrio into a dynamic service provider.
"When we invested in Spectrio in October 2014, the company focused primarily on on-hold messaging solutions with a relatively lean sales and marketing team," said Riverside Partner Peter Tsang. "During our three-year ownership period, Spectrio has transformed into a multi-solution customer engagement provider with a national base of over 20,000 customers representing 60,000+ locations and a market leadership position that will enable the company to continue its growth trajectory."
Working with Tsang on the transaction for Riverside were Principal Brad Roberts, Senior Associate Laura Swearingen, Associate Ming Yau, Operating Partner George Benson and Operating Executive Bill Byers.
Lincoln International and Kirkland & Ellis advised Riverside on the exit.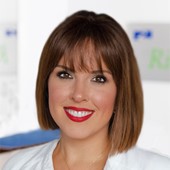 Holly Mueller
Consultant, Global Marketing and Communications
Cleveland
+1 216 535 2236