Riverside Factors Growth Into Grace Hill Platform
Firm Adds The Training Factor to Multi-Family Industry Training Company
The Riverside Company has added The Training Factor to its Grace Hill platform. Both companies provide professionals in the multi-family industry with critical training on topics that can have significant regulatory implications such as Fair Housing, OSHA, and sexual harassment, among others. The Training Factor acquisition will also bring a new service offering to the Grace Hill platform – mystery shopping – which allows customers to anonymously test whether leasing agents are complying with training programs. The company is based in Kennesaw, Georgia.
"The addition of The Training Factor to Grace Hill will provide customers of the combined company with the most robust content library in the market," said Riverside Managing Partner Loren Schlachet. "Demand for these services continues to grow due to nuanced regulations, cost and efficacy advantages of online training relative to in-person alternatives, and a very high cost of non-compliance."
Both companies' customer bases will benefit as the best content, features, and functionality are integrated into the combined company's offering.
Grace Hill has more than 460,000 members worldwide who collectively take more than 1.1 million courses annually via gracehill.com.
Riverside has completed more than 45 transactions within its Education & Training Specialization.
Working with Schlachet on the transaction for Riverside were Partner Brian Sauer, Operating Partner Mike Eblin, Vice President John McKernan and Associate Ryan Philyaw. Dave Kralic served as Finance Director, and Vice President Dan Haynes secured financing for the transaction.
Freeport Financial provided financing for the transaction. Riverside was advised by Jones Day, Deloitte, and West Monroe Partners.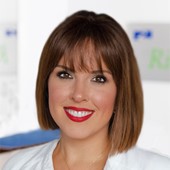 Holly Mueller
Consultant, Global Marketing and Communications
Cleveland
+1 216 535 2236