Riverside Fills Kneed at Global Ortho
Global Orthopaedic Technology Acquires the Apex Knee Implant

The Riverside Company platform Global Orthopaedic Technology (GOT) has acquired the license for the Apex fixed-bearing knee implant (Apex) for Australia, New Zealand and South Africa from Omni Life Sciences Inc.
GOT is an Australian manufacturer and distributor of orthopaedic implants. It primarily supplies implants and instrumentation for hip and knee surgeries, along with related orthobiologics. Apex is the largest distributed product for GOT, accounting for approximately 40% of the company's total product portfolio sales.
"The addition of the Apex results in GOT becoming an almost entirely sovereign product business," said Riverside Partner Steven Spiteri. "This has a been key strategy for GOT ever since our investment in 2014 and will assist GOT in becoming a larger and more capable business while giving it more control over its supply chain and its future."
Senior Associate Kevin Xu worked with Spiteri on the transaction for Riverside.
Kardos Scanlan provided legal advice to GOT on the transaction.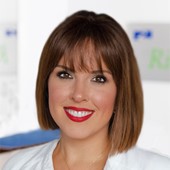 Holly Mueller
Consultant, Global Marketing and Communications
Cleveland
+1 216 535 2236