Riverside Finds New Tenant For Portfolio
Firm Invests in Housing Industry Training Specialist Grace Hill
The Riverside Company continued to add to its education & training portfolio, investing in Grace Hill, Inc. Based in Augusta, Georgia, Grace Hill specializes in providing a suite of training offerings for individuals working in the apartment industry. Grace Hill allows property managers to train employees with a cost-effective on-demand tool, ensuring that they are compliant with myriad rules and regulations on topics as wide ranging as Fair Housing, OSHA, sexual harassment, and more.
"Grace Hill helps employees and owners of multi-tenant buildings protect their investments and their reputations," said Riverside Managing Partner Loren Schlachet. "Their training is easy to use and comprehend, but it tackles complex legal, regulatory and professional issues."
Since its founding in 1998, Grace Hill has provided education and networking opportunities for owners, employees and managers in the apartment industry. Grace Hill currently serves more than 400,000 members worldwide who collectively take more than 850,000 courses annually via gracehill.com.
"Grace Hill provides tremendous value for its customers," said Riverside Partner Brian Sauer. "The multi-family housing industry has extensive training needs, and Grace Hill provides a simple one-stop shop for consistent and extensive training offerings. Their extremely high customer retention rate is a great testimonial for Grace Hill's value."
Though it is currently a leader in the market, Grace Hill has ample room to expand as customers and prospects switch from in-house training to the more effective online solution Grace Hill offers. Riverside expects to invest in growing Grace Hill through continued investment in content, new products and technology and sales and marketing capabilities.
Riverside has completed more than 40 transactions within its Education & Training Specialization.
Working with Schlachet and Sauer on the transaction for Riverside were Operating Partner Mike Eblin, Vice President John McKernan and Associate Ryan Philyaw. Origination Principal Jeremy Holland sourced the transaction for Riverside. Riverside Micro-Cap Fund Centralized CFO Dan Stankey served as finance director, and Vice President Dan Haynes worked on financing the transaction for the firm.
Freeport Capital provided financing for the transaction. Riverside was advised by Jones Day and Deloitte.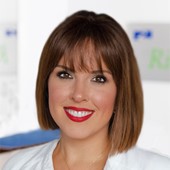 Holly Mueller
Consultant, Global Marketing and Communications
Cleveland
+1 216 535 2236