Riverside Finds Special Chemistry With Newest Platform
Drex-Chem Malaysia Marks First Investment for Firm in Southeast Asia
The Riverside Company has acquired Drex-Chem Malaysia, a value-added specialty chemical distributor. Based near Kuala Lumpur, Drex-Chem Malaysia enjoys long-lasting distribution relationships with more than 50 international chemical companies. The company serves more than 600 customers by selling a portfolio of 700 high-quality branded products.
"Drex-Chem Malaysia boasts a broad product offering, strong technical capabilities and a knowledgeable salesforce that anticipates and meets both its principals' and customers' needs," said Riverside Managing Partner Stu Baxter. "It's easy to see why many of the world's premier chemical companies trust Drex-Chem to represent them in Malaysia."
Drex-Chem Malaysia's services allow international chemical producers to access the attractive Malaysian market easily while providing customers with comprehensive solutions for specialty products, logistics and technical services. Among the company's customers are several of the largest global paint and coatings companies as well as leading consumer goods companies.
Riverside plans to grow Drex-Chem Malaysia both organically and through selected add-on acquisitions. The firm anticipates growing Drex-Chem Malaysia's product and service offerings and expanding the company's geographic footprint.
"Drex-Chem Malaysia has an outstanding foundation and talented team, we see many avenues for sustained growth in the dynamic ASEAN region," said Riverside Principal Dominik Heer. "We're excited about partnering with the Drex-Chem Malaysia team to build a bigger and better company."
Riverside has completed nearly 160 transactions in its Specialty Manufacturing and Distribution specialization, and has extensive experience with specialty chemical companies.
Working with Baxter and Heer on the transaction for Riverside was Senior Associate Weng Leong Kam. Managing Director, Asia Origination Ivica Turza sourced the opportunity for Riverside.
Jones Day, Ernst & Young and DistriConsult advised Riverside on the transaction. HSBC provided financing for the transaction.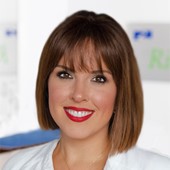 Holly Mueller
Consultant, Global Marketing and Communications
Cleveland
+1 216 535 2236