Riverside Floating on Air After Sale of Filtration Company
Firm Sells Sweden's Vokes-Air Group
The Riverside Company has sold Vokes-Air Group (Vokes) of Svenljunga, Sweden to MANN+HUMMEL GmbH, a global filtration company headquartered in Germany. Vokes is a pan-European provider of air filtration solutions for a variety of commercial and industrial applications, ranging from HVAC to power plants and hospitals. Vokes has manufacturing plants in Sweden, Germany and the UK, and sales operations in 10 countries.
Riverside invested in Vokes in 2008, carving the company out of SPX Corporation. After building a strong management team, led by CEO George Black, Riverside further consolidated the company into one group structure and rolled out the Vokes-Air brand across Vokes' markets of presence. Furthermore, Vokes' geographic footprint was optimized and a new ERP system implemented. In addition, non-core operations were divested to further streamline the operations.
"Riverside took a fragmented corporate division with untapped potential and carefully built a strong standalone company," said Riverside Partner Thomas Blomqvist. "We then helped Vokes thrive by investing in R&D, improving production efficiency, reducing overhead, and ultimately significantly increasing profitability of the company."
"Riverside's contribution to Vokes has been substantial, greatly supporting it in a variety of ways throughout its period of ownership to ensure that Vokes delivered significant operational improvements and strong earnings growth," said Black. "Vokes has a strong position in the attractive European air filtration market with significant opportunities ahead for continued growth."
Working with Blomqvist on the deal for Riverside were Senior Operating Partner Fabio Pesiri, Vice President Björn Larsson, Vice President Marcin Goszyk and Associate Martin Gustavsson.
Mannheimer Swartling and KPMG advised Riverside on the sale of Vokes.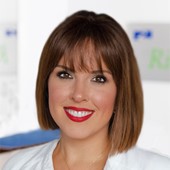 Holly Mueller
Consultant, Global Marketing and Communications
Cleveland
+1 216 535 2236