Riverside Gets A Charge Out Of Latest Exit
Firm Sells Stake in High-Voltage Power Converter Maker UltraVolt
The Riverside Company has exited UltraVolt, a manufacturer of DC-to-DC high-voltage power converters based in Ronkonkoma, New York. UltraVolt's products have many commercial, industrial and medical applications.
UltraVolt's standard-product DC-to-DC high-voltage power supply line consists of over 1,500 models. Thanks to its sophisticated R&D, systems integration, and engineering capabilities, UltraVolt offers more than 10,000 application-specific configurations using standard accessories and options. The company serves more than 1,000 commercial and military customers, meeting the needs of over 400 applications.
"It's been a joy to build a great management team and grow UltraVolt," said Riverside Managing Partner Loren Schlachet. "Through investments in new products and technology, we were able to help UltraVolt navigate the Global Financial Crisis, then execute an aggressive growth and profitability plan during the second half of our hold period."
Riverside worked with UltraVolt to improve its R&D capabilities, professionalize its sales and management teams, and applied its operating resources to continuously improve UltraVolt's manufacturing processes.
"Among other improvements, we helped UltraVolt implement LEAN practices, improve its pricing strategy and expand internationally," said Riverside Vice President Dan Haynes. "It all helped lead to solid results despite a challenging macroeconomic environment."
UltraVolt CEO and Cofounder James Morrison enjoyed working with Riverside.
"UltraVolt was positively transformed through its successful seven year partnership with Riverside," Morrison said. "UltraVolt is well-positioned for continued growth as one of the top companies in the high voltage industry."
Working on the transaction with Schlachet and Haynes from Riverside were Operating Partner Dan Colbert and Assistant Vice President Garrett Monda. Origination Principal Amy Margolis helped facilitate the exit for Riverside.
Livingstone Partners, Jones Day and Deloitte advised UltraVolt on the transaction.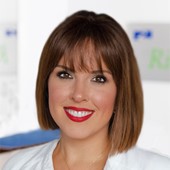 Holly Mueller
Consultant, Global Marketing and Communications
Cleveland
+1 216 535 2236