Riverside Gets the Scoop on a Cool Deal
Italian Gelato Ingredients Business Mec3 Joins Portfolio
The Riverside Company has acquired Optima srl and its related companies (dba Mec3), a developer, manufacturer and marketer of ingredients for gelato, pastry and other foods. Based in San Clemente, Italy, Mec3 sells internationally and enjoys a reputation for quality products, continuous innovation and reliable customer service.
With annual revenues of around €100 million, Mec3 has become a global leader in gelato and pastry ingredients through an innovative and authentic approach to providing ice-cream makers around the world with a full range of products from its exceptional production facilities. Mec3 serves more than 60,000 customers, helping them to deliver an authentic Italian gelato experience to consumers around the world.
"Iced desserts and snacks, particularly high-quality artisanal options like gelato, are becoming increasingly popular globally, and Mec3 is uniquely positioned to capture this global market," said Riverside Partner Karsten Langer. "We're excited about the prospects of working with the Mec3 management team to help the company achieve even greater success."
Riverside plans to support and strengthen the management team, and boost global growth. The firm will also invest in R&D to develop new products and maintain Mec3's image of innovation.
"After 30 years of developing Mec3, I am delighted to see the company in the hands of an experienced growth-focused investor like Riverside," said Mec3 founder and President Giordano Emendatori.
"Riverside will build on a very strong foundation to make Mec3 an even bigger and better company," said Langer. "We plan to carefully and strategically enhance the company so that it thrives and retains its Italian essence."
While the Italian economy has been very challenging since the 2008 Global Economic Crisis, Riverside has strategically invested in the country, using its cross-border teams and global locations to capture international opportunities. This approach is nicely illustrated by the firm's recent realization of Arena Group, an Italian swimwear brand that Riverside's worldwide team helped to greatly expand despite struggles in its home market.
Working with Langer on the transaction for Riverside were Vice President Rafael Alvarez-Novoa, Senior Associate Damien Gaudin and Operating Partner Fabio Pesiri. Principal, Origination Tomasz Glowacki sourced the opportunity for Riverside.
Debt financing for the transaction was provided by Intermediate Capital Group (ICG) and GE Capital Interbanca. Equity co-investment was provided by Lexington Partners, ICG and a large family office investor. Riverside was advised by a.o. Allen & Overy, Bain & Co., PWC and Deloitte. Legal advice on the sell-side was provided by BLF Studio Legale.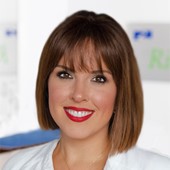 Holly Mueller
Consultant, Global Marketing and Communications
Cleveland
+1 216 535 2236