Riverside Goes To the Well for Latest Acquisition
Add-on to DISA Serves European Energy Industry
The Riverside Company continues to expand its DISA Global Solutions platform, recently completing the acquisition of RS Occupational Health (RSOH).
Houston-based DISA provides workplace safety and compliance services for a variety of safety-sensitive industries, with a particular focus on the energy sector. The company serves more than 11,000 client companies around the world.
Based in Aberdeen, Scotland, near the oil and natural gas fields of the North Sea, RSOH provides occupational health services via three UK clinics located in Aberdeen and Inverness, Scotland and Great Yarmouth, England.
"The addition of RSOH marks the third add-on acquisition DISA has completed under Riverside's ownership," said Riverside Managing Partner Loren Schlachet. "We're excited about what it brings to DISA. RSOH clinics are in key energy production areas, and will greatly enhance DISA's international footprint and capabilities."
"DISA is already a world-class global company," said Riverside Partner Brian Sauer. "Adding locations and enhancing service offerings in a vital energy production region will only serve to make DISA even more capable and successful."
Working with Schlachet and Sauer on the transaction for Riverside were Associate Danielle Leimbach, Operating Partner Dan Colbert and Operating Executive - Finance David Pecore.
Fifth Street provided financing for the transaction. Jones Day UK and KPMG UK provided DISA with legal counsel and accounting support, respectively.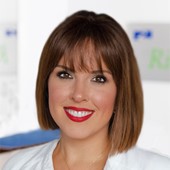 Holly Mueller
Consultant, Global Marketing and Communications
Cleveland
+1 216 535 2236