Riverside Graduates From Another Transaction
Firm Exits Career Training Company
The Riverside Company has exited its investment in OnCourse Learning Corporation (OnCourse). Headquartered in Waukesha, Wisconsin, OnCourse offers a wide variety of career-focused professional training programs in the financial services, real estate and IT industries.
OnCourse helps professionals and companies navigate regulatory training, certification and compliance requirements to ensure success and manage risk.
Riverside began building OnCourse in 2007 with a vision to create a diversified regulatory driven career training platform. Over the next seven years, the company completed six add-on acquisitions, integrating them to build a diversified business with outstanding capabilities in the financial services, real estate and IT industries.
"We're very proud of the work we've done to develop OnCourse into an exceptional company," said Riverside Managing Partner Loren Schlachet. "We started by building a deep and effective management team, then worked with them to create a world-class training provider and platform for future growth."
In addition to acquiring and integrating add-ons, Riverside invested in training content, and technology infrastructure that helped OnCourse become a clear leader in regulatory driven training solutions. OnCourse has thousands of customers who rely on its courses to keep up-to-date on licensing and continuing education certifications, meet changing regulatory requirements, and enhance their careers.
"OnCourse provides an incredibly valuable service for thousands of people," said Riverside Partner Brian Sauer. "We're thrilled to have been able to work with a great management team to create an innovative and successful platform."
Working on the transaction with Schlachet and Sauer from Riverside were Associate Ryan Philyaw, Operating Partner David Logan, Finance Director Dave Pecore and Origination Principal Amy Margolis.
Baird served as the investment bank and Jones Day and Deloitte advised Riverside on the transaction.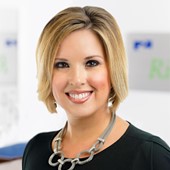 Holly Mueller
Consultant, Global Marketing and Communications
Cleveland
+1 216 535 2236