Riverside Green Lights Traffic Management Investment
Firm Invests in Area Wide Protective
The Riverside Company has invested in Area Wide Protective (AWP), a provider of outsourced traffic management solutions.
AWP is based in Kent, Ohio and offers temporary traffic management solutions to a variety of customers, including utilities, utility contractors, and telecommunications companies.
AWP helps direct or re-route traffic in support of infrastructure construction, repair, or maintenance projects affecting public roads. AWP delivers a turnkey solution, providing on-site technicians, equipment and vehicles, in addition to permitting and design services.
With more than 1,800 employees and a fleet of nearly 900 trucks, AWP works out of 43 locations in 17 states throughout the Midwest, East, and Southeast. AWP has not allowed an at-fault work zone accident in more than 10 years thanks in part to the extensive training program all employees must complete before working in the field.
"AWP has a proven model that provides better regulatory compliance and safety standards at a considerably lower cost than in-house offerings," said Riverside Partner Chris Jones. "The company's historic growth and deep customer loyalty are evidence of its reliablity and efficacy, and in partnership with management we're confident we can continue making it an even better company moving forward."
AWP CEO John Sypek is looking forward to the company's next growth chapter.
"Riverside will be a fantastic partner for AWP," said Sypek. "Riverside understands the importance of continuing to invest in our employees, systems and resources to maintain our growth while providing the highest quality safety and service that our customers expect. We are excited to partner with Chris and the entire Riverside team."
Jones says AWP has a bright future.
"John and his team have done a tremendous job growing AWP the past few years and we see many avenues to continue that growth going forward," said Jones. "Whether organically or through add-on acquisitions, AWP is a great platform for geographic expansion and entering new traffic control categories. AWP's outstanding management team has a demonstrated capability for driving this type of growth."
Aging infrastructure that requires replacement and upgrading across the United States, and trends toward increased safety regulation and incremental utility outsourcing should also support the company's long-term growth prospects. AWP is already planning to expand its operations into the Southwest, and is building its sales force to support further growth.
Working with Jones on the transactions for Riverside were Vice President Ben Davis, Vice President Ryan Richards, Associate Jordan Suydam and Operating Partner Tom Anderson. Riverside Origination Principal Jim Butterfield sourced the deal and Riverside Partner Anne Hayes helped secure financing for the firm.
GE Antares Capital, Madison Capital, NewStar Financial, and MidCap Financial provided senior debt financing and Audax Mezzanine provided mezzanine debt. Kirkland & Ellis advised Riverside on the transaction.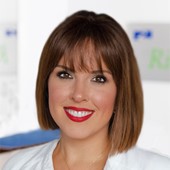 Holly Mueller
Consultant, Global Marketing and Communications
Cleveland
+1 216 535 2236