Riverside Improves Its Safety, Adds to HSI
Comprehensive Loss Management Joins Health & Safety Institute

The Riverside Company has added Comprehensive Loss Management, Inc. (CLMI) to its Health & Safety Institute (HSI) platform. HSI provides a range of Environmental Health and Safety (EH&S) software, training and compliance services, and CLMI delivers safety training videos and course programs through its SaaS-based learning management system.
Minneapolis-based CLMI was founded in 1984 and provides a wide array of safety and compliance-related courses to a diverse customer base. Its courses help customers improve employee health, meet OSHA requirements and reduce workers' compensation expenses.
"CLMI is very complementary for HSI," said Riverside Managing Partner Suzy Kriscunas. "HSI has long respected CLMI's course content, and this combination opens many new avenues for existing and potential customers of both businesses."
CLMI's valuable content enhances HSI's comprehensive offerings, and particularly bolsters expertise with middle-market manufacturing customers.
Riverside partner Karen Pajarillo said the firm is continuing to seek add-ons for HSI.
"HSI is an exceptional company working in a growing, yet fragmented, market," said Pajarillo. "We are always looking to complement HSI's strong organic growth with add-ons that bring differentiated solutions, recurring revenue and proprietary content within the EH&S market."
CLMI is the second add-on HSI has completed in partnership with Riverside. Managing Partner Jeremy Holland leads the origination efforts on HSI for Riverside, and the firm is actively seeking additional add-ons.
"Our partnership with Riverside allows us to evaluate numerous opportunities as we grow our business both organically and through add-ons," said HSI CEO Chad Birckelbaw. "We're excited about deepening our offerings to customers and continuing to expand on HSI's leadership position in the marketplace."
Working with Kriscunas and Pajarillo on the deal were Principal Steve Burns, Senior Associate Connor Danielowski, Associate John Ribble, Operating Partner Michael Thompson and Operating Executive William Byers. Partner Anne Hayes secured financing for the deal.
MidCap Financial provided the financing, and Jones Day provided legal counsel.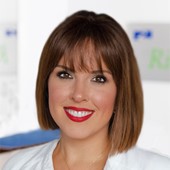 Holly Mueller
Consultant, Global Marketing and Communications
Cleveland
+1 216 535 2236