Riverside Investment Amplifies Growth With Add-On
DPA Microphones invests in UK distributor

DPA Microphones (DPA), a portfolio company of The Riverside Company, has acquired Sound Network, its UK professional audio distributor. DPA is a Danish developer and manufacturer of high-end microphones for use in theater, broadcast, live and studio applications.
DPA has worked with Sound Network for more than 20 years. Sound Network offers exceptional audio expertise and technical support. It has helped drive DPA's success in the UK, particularly in the broadcast, live sound and theater markets.
DPA plans few changes at Sound Network, but says customers of the company and those it serves should benefit from the change.
"DPA will gain further exposure in the UK and beyond with this investment," said Riverside Partner Karsten Langer. "Sound Network customers and other partners will benefit from the closer integration with DPA."
Through Sound Network, DPA is already well established in the UK thanks to its reputation for excellence and its broad suite of high end microphone solutions. DPA CEO Kalle Hvidt Nielsen is excited about deepening DPA's exposure in the UK market.
"Sound Network has been a marvelous ambassador for DPA for many years and has invested heavily in the brand," said Nielsen. "By acquiring the business, we can maintain our close cooperation with the company and build on the strong relationships Sound Network already has with our all-important UK dealers and customers. Sound Network has a large range of prestigious customers, including most of the West End theatres that are influential beyond the borders of the UK. We will now be much closer to these important customers and that will give us even more insight into the environment in which our microphones are being used."
Working on the transaction with Langer for Riverside were Senior Associate Jonathan Roos and Operating Executive Thorsten Reuber.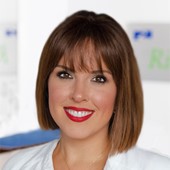 Holly Mueller
Consultant, Global Marketing and Communications
Cleveland
+1 216 535 2236