Riverside Investment Is No Cookie Cutter Deal
Tate's Bake Shop is Firm's Newest Partner
The Riverside Company has put dough into an investment in Tate's Bake Shop, Inc., a premium cookie and baked goods provider based in Southampton, New York. Tate's Bake Shop's signature thin, crisp cookies and all-natural baked treats have earned them a devoted following nationwide.
"Tate's Bake Shop provides exceptional treats that meet rising demand for all-natural and authentic gourmet foods," said Riverside Managing Partner Loren Schlachet. "They have a loyal and growing base of customers who appreciate their commitment to quality."
In addition to its crispy home style cookies, Tate's Bake Shop offers a variety of other baked goods including cakes, brownies, and pies. While most of these gourmet treats are sold through grocery and specialty food stores, Tate's Bake Shop also sells through its robust web store, as well as its retail location in Southampton, first opened in 1980. Tate's Bake Shop founder Kathleen King began baking and selling cookies on her family's farm at age 11 and has since grown Tate's Bake Shop into a beloved national brand.
"Under the leadership of Kathleen King, Tate's Bake Shop has proven to be a nimble and innovative baker that is setting trends in the industry," said Riverside Partner Alan Peyrat. "They have continued to perfect their all-natural line of cookies while innovating with new flavors and formats, including top-selling gluten-free cookies and bars."
Riverside plans to help Tate's Bake Shop accelerate growth by enhancing distribution, production, and manufacturing efficiency as well as supporting sales and marketing, while retaining the company's entrepreneurial spirit and hands-on creativity embodied by King.
"I'm excited to be partnering with Riverside to continue developing my business," said King. "I'm extremely proud of how consumers have embraced Tate's Bake Shop, and I look forward to the next chapter of our growth as a company."
Working with Schlachet and Peyrat on the transaction for Riverside was Associate Elaine Ho. Origination Principal Amy Margolis sourced the deal for Riverside. Riverside Finance Director Kim Katzenberger served as finance director, and Vice President Dan Haynes worked on financing the transaction for the firm.
Golub Capital, Crescent Capital and Triangle Capital provided financing for the transaction. Riverside was advised by Jones Day and Deloitte. TM Capital Corp., an investment banking firm with offices in New York, Boston and Atlanta, served as financial advisor to Tate's Bake Shop in connection with this transaction.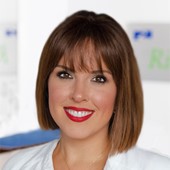 Holly Mueller
Consultant, Global Marketing and Communications
Cleveland
+1 216 535 2236