Riverside Invests In Healthcare IT Platform
Medical Payment Exchange Eases The Claims Management Process
The Riverside Company has made an investment into Medical Payment Exchange, Inc. (MPE). MPE was created to offer a better way for healthcare providers to manage their reimbursement claims by bundling those claims into more manageable cash flow streams, thereby relieving a significant administrative burden.
Based in Rockville, Maryland, MPE was founded by Tom Blair along with a solid management team. Previously, this team launched and developed four successful healthcare ventures, including Catalyst Health Solutions and United Payors & United Providers. Given the team's extensive experience, they saw the opportunity to fill a void in the market.
"Riverside will provide much more than capital to help drive the growth of MPE," Blair said. "We feel extremely fortunate to be able to draw on the expertise of Riverside and its senior advisors."
Riverside Senior Advisor Harvey Sigelbaum introduced Tom Blair to Riverside. The Riverside transaction team of Managing Partner Hal Greenberg and Vice President Jay Reynolds worked on the transaction. All three professionals will continue to work with MPE going forward.
"We're thrilled to support a great team with a tremendous vision for a value-added service," said Greenberg. "We see a real need for MPE's service offering, and anticipate strong growth driven by a talented and experienced management team."
Riverside has deep experience in healthcare/healthcare IT investments having completed more than 70 healthcare deals, and has a dedicated Healthcare Industry Specialization team.
Riverside was advised on the transaction by Jones Day.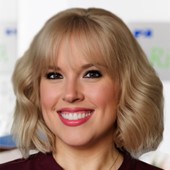 Holly Mueller
Consultant, Global Marketing and Communications
Cleveland
+1 216 535 2236