Riverside Makes Cutting Edge Investment
Firm Invests In Surgical Device Tracking Software Provider
The Riverside Company has invested in Censis Technologies, Inc. (Censis) of Franklin, Tenn. Censis provides SaaS-based surgical instrument tracking and workflow solutions for sterile processing departments (SPDs) of hospitals and ambulatory surgical centers.
Censis helps ensure the accuracy and procedural compliance of SPDs, which are responsible for assembling instrument trays for surgical procedures (trays can include hundreds of instruments); sterilizing instruments; and managing and maintaining inventory from purchase to retirement. Disorganization in the SPD can cause costly disruptions and delays, and improperly sterilized equipment can lead to widespread infections.
"Censis' products address a number of pain points for medical providers," said Riverside Managing Partner Loren Schlachet. "Its web-based Censitrac software gives healthcare providers exact details on the location, processing and assembly of instrument trays. This helps ensure patient safety and makes facilities more effective and efficient in delivering care."
Censitrac provides customers with a real-time dashboard that can locate a specific tray within a hospital and automatically alerts users of issues such as incorrect assembly, insufficient sterilization, missing instruments, or instruments requiring maintenance. The software also functions as a training tool, providing technicians with step-by-step procedures for proper tray assembly and sterilization. Censitrac integrates with other systems and stores information for reporting and compliance purposes and allows for process benchmarking and analytics.
"As hospitals face the increasing demands of more regulation and the need to be more efficient while delivering exceptional care, the service Censis provides will become even more valuable," said Riverside Partner Brian Sauer. "Censis delivers a cost-effective way to increase compliance and improve patient outcomes, while delivering a high ROI. It's a great business."
Censis CEO Randy Smith is looking forward to working with Riverside.
"The investment in Censis by Riverside will provide Censis with a great source of new capital, which will enable us to continue to expand our services in the U.S. and internationally. We will continue to lead the market in innovation and be in an enhanced position to develop new products that will benefit our existing and future customers," said Smith. "This investment will allow our company to continue to function independently while leveraging the vast resources of Riverside which greatly benefits the company, our clients and our employees."
Riverside will support Censis' growth plans, and will work closely with the company to seek strategic add-ons for Censis.
Working with Schlachet and Sauer on the transaction for Riverside were Operating Partner Jeff Goodman, Assistant Vice President Garrett Monda and Associate James Zhang. Riverside Vice President Dan Haynes worked on financing the transaction for the firm.
PNC and Saratoga Partners provided financing for the transaction. Riverside was advised by Jones Day and Deloitte. Censis was advised by Triple Tree.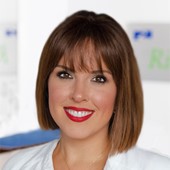 Holly Mueller
Consultant, Global Marketing and Communications
Cleveland
+1 216 535 2236