Riverside Nourished By Latest Exit
Sale Of FoodState Follows Enriching Hold Period
The Riverside Company has sold its investment in FoodState, Inc. A provider of whole food supplements, FoodState sells products under the MegaFood and Innate brands and has been in business since 1973. 2x Consumer Products Growth Partners co-invested with Riverside on the deal.
Riverside invested in Derry, New Hampshire-based FoodState in 2011, and took a number of steps to enhance the company. Riverside recruited and built a strong management team which partnered with Riverside in building the Company's already strong brands.
"Our meaningful investments in sales and marketing resources helped MegaFood to become the fastest-growing whole food supplement brand in the industry during our hold period," said Riverside Managing Partner Loren Schlachet.
Riverside's investments to expand FoodState's facilities and production capabilities also supported the very strong growth revenue of both brands.
"FoodState makes a fantastic product with a unique value proposition," said Riverside Partner Jack Nestor. "We focused on building the FoodState brands and telling the unique and compelling brand story in the market. The unique way we make product – starting with farm fresh ingredients – really resonated in the market, leading to significant growth."
Working with Schlachet and Nestor on the transaction for Riverside were Senior Operating Partner Dave Tiley, Vice President Steve Rice, Assistant Vice President Garrett Monda, and Finance Director Tom Wrabel. Riverside Origination Principal Amy Margolis worked with the deal team to facilitate the sale of the business.
Jones Day advised Riverside on the transaction and the investment banker was Imperial Capital.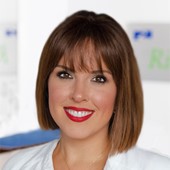 Holly Mueller
Consultant, Global Marketing and Communications
Cleveland
+1 216 535 2236