Riverside Promotes Two Partners
Private Equity Firm Rewards Excellence

The Riverside Company has promoted two longtime investment professionals to Partner.
Partner Joe Manning works out of the firm's Cleveland office and Steven Spiteri works in Riverside's Melbourne, Australia office.
Manning first joined Riverside in 2006 and rejoined in 2011 after taking several years off to work at an international non-profit development firm and attend graduate school. Manning is the current lead on three platform investments, and has played a key role on a number of successful exited investments, including SaaS-based membership management software provider YourMembership and tankless water heater manufacturer Eemax. He also leads its Software and IT specialization efforts. Manning earned his BS at Miami University and his MBA from Kellogg School of Management at Northwestern University.
"We have extraordinarily high standards for our partners, and we're excited to welcome Joe into this elite group," said Riverside Managing Partner Loren Schlachet. "He has proven himself to be a savvy investor and someone who does the hard work required to keep companies growing and thriving."
Spiteri joined Riverside in 2010 after working at Hastings Private Equity and KPMG Corporate Finance. He serves as one of the lead investors on four current platform investments, and was a leader of the teams that helped make quick service food franchisor Retail Zoo and independent medical assessment provider MLCOA strong exits for Riverside. Spiteri has a Graduate Diploma of Applied Finance from the Financial Services Institute of Australasia and a bachelor of economics and finance from RMIT University.
"Steven has been an incredible asset for our team," said Riverside Managing Partner Simon Feiglin. "He has a keen understanding of the Asia-Pacific market and he's a deeply talented investment professional. We're grateful to have him."
Riverside has more than 20 transacting partners globally, working across North America, Europe and the Asia-Pacific region.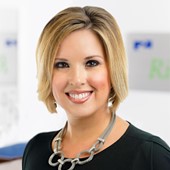 Holly Mueller
Consultant, Global Marketing and Communications
Cleveland
+1 216 535 2236