Riverside Relaxed and Refreshed About Reinvestment in Soothe
Firm Expands Investment in On-Demand Massage Provider

The Riverside Company has increased its investment in Soothe, Inc. by $35 million in the rapidly growing on-demand massage provider. The investment comes on the heels of Riverside's initial $10.6 million in capital it invested in Soothe last year.
Soothe is the #1 in-home on demand massage provider and with this investment the company expects to continue to accelerate its growth. Soothe easily connects independent massage therapists with busy consumers seeking safe and convenient access to in-home massages from licensed massage therapists. Consumers can book massages through a smartphone app or through a website and receive a five-star, high-quality massage therapist at their door in as little as 60 minutes.
Soothe has been growing both in terms of geographic locations and run-rate since its founding. At the time of Riverside's initial investment, it was in 10 markets. Today, it is available in 21, including two internationally. The company has plans to double its locations in the coming year.
"We're extremely enthusiastic about Soothe," said Riverside Managing Partner Loren Schlachet. "This new capital will bolster its already impressive growth rate by providing the resources needed to promote this outstanding service, enhance its technology and enter a wide array of new markets."
Soothe has experienced outstanding customer and provider loyalty as it expands. The convenience and effectiveness of Soothe's offering is likely to experience even broader adoption rates as customers and therapists become aware of the product.
"Riverside's resources and knowledge will help Soothe accelerate its growth," said Riverside Partner Brian Sauer. "We're deeply committed to Soothe's success and confident that it is the best offering of its kind on the market."
Working with Schlachet and Sauer on the transaction for Riverside were Operating Partner Dale Fuller, Vice President John McKernan, Associate Blake Tokheim and Finance Director Mike Rath.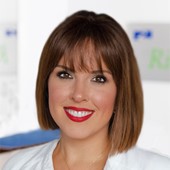 Holly Mueller
Consultant, Global Marketing and Communications
Cleveland
+1 216 535 2236