Riverside Revved Up Over AEP Investment
Vehicle Component Specialist Joins Firm's Portfolio
The Riverside Company has invested in Arrowhead Electrical Products (AEP), a leading supplier of non-discretionary, mission-critical, aftermarket replacement parts for a wide variety of motorized vehicles. Based in Blaine, Minnesota, AEP has seven distribution centers in North America, one in the UK, and sourcing offices in India and China. The company has 200 fulltime employees.
AEP's comprehensive offering of more than 75,000 non-discretionary SKUs includes starters, clutches, driveline components, alternators / generators, suspension parts, gasket kits, and other components. The company serves more than 6,000 customers across a number of different end markets, including powersports, agricultural & industrial, outdoor power equipment, marine, and automotive & heavy duty.
"AEP has thrived under the leadership of CEO Jim Wisnoski and a strong management team due to its customer-centric focus," said Riverside Partner Steve Dyke. "The company has consistently expanded its product line through industry-leading new product development and strategic acquisitions to bring even more high-quality, critical replacement parts to keep its customers running over the road, in the dirt, through the snow and on the water. We are excited to partner with the AEP team to build upon their strong track record of growth and deliver even more high quality products."
AEP has completed eight acquisitions since 2011 to expand its product offering and geographic reach. Riverside plans to work with AEP management to actively seek acquisition opportunities servicing aftermarket end markets.
Riverside has a long history of investing in specialty distribution companies. The firm has invested in more than 80 specialty manufacturing and distribution (SMD) platform companies since its founding in 1988.
"AEP is a great fit for our SMD team," said Dyke, Riverside's Global Head of SMD. "They provide mission-critical products that help customers keep their vehicles working, which we love to see. There is a nice overlap with Riverside's global footprint, which should enhance our ability to help AEP become an increasingly global business."
Working with Dyke on the deal were Principal Rob Langley, Senior Associate Alex Treece, Associate Phillip Furbay, Operating Partner Steve Stubitz, and Managing Director Brian Bunker. Origination Principal Jim Butterfield sourced the opportunity and Partner Anne Hayes worked on financing the transaction for the firm.
Financing for the transaction was led by Ares Capital Corporation and Varagon Capital Partners, L.P. Jones Day advised Riverside on the investment.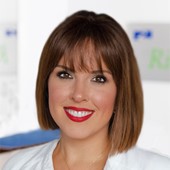 Holly Mueller
Consultant, Global Marketing and Communications
Cleveland
+1 216 535 2236