Riverside's Exit Is Just What the Doctor Ordered
Firm Sells Stake in HRA Pharma

The Riverside Company and the company's founders have sold French pharmaceutical company HRA Pharma (HRA). Based in Paris, HRA is a specialty pharmaceuticals leader in niche areas of women's health and endocrinology.
Riverside invested in HRA in 2011, attracted by the company's strong foundation and skilled management team.
HRA leveraged Riverside's healthcare industry specialization and global team to access new markets, expand its R&D efforts, and launch new products. Since Riverside's investment, the company has nearly doubled revenues, grown its direct commercial presence in Europe from five to eleven countries, launched four new products, and broadened its global footprint to over 80 countries.
"We have been delighted to work closely with HRA during this time and contribute to its success," said Riverside Partner Karsten Langer. "We remain very excited about the company's future."
HRA's growth accelerated during Riverside's investment period, with revenue increasing 95% during the period and 26% in 2015 alone.
"Riverside's strong support and strategic vision helped us gain new heights," said HRA CEO Erin Gainer. "The company became stronger in every facet, and we are excited about a very bright future."
Riverside and HRA's founders reinvested a small minority stake in the business alongside Astorg and Goldman Sachs, the new majority shareholders.
Working with Langer on the transaction for Riverside was Vice President Jeroen Lenssen. Rothschild and KL Gates advised Riverside and the other shareholders. Rothschild, Jefferies, BNP Paribas, Deutsche Bank and Jones Day advised HRA.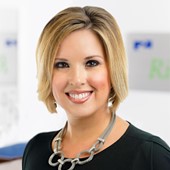 Holly Mueller
Consultant, Global Marketing and Communications
Cleveland
+1 216 535 2236