Riverside's Latest Exit Highly Efficient For Investors
Firm Agrees to Sell AERCO, Maker of High Efficiency Boilers and Water Heaters
The Riverside Company has entered into a definitive agreement with Watts Water Technologies, Inc. to sell AERCO International, Inc., a manufacturer of high-efficiency commercial boilers, water heaters and related products.
Riverside acquired AERCO in 2007 and spent the hold period helping the company expand its capabilities and product lines. Today, AERCO is a top North American manufacturer of commercial high-efficiency condensing boilers and the leading manufacturer of commercial tankless water heaters.
AERCO, based in Blauvelt, New York, is a pioneer in commercial high efficiency boilers and water heaters. Its innovation and ability to work directly with end-users to understand project-specific requirements separate it from its competition.
"Our success with the AERCO investment is a result of a partnership with an outstanding management team who shared our vision for the company," said Riverside Partner Steve Dyke. "We worked with them on a number of successful growth initiatives, and AERCO is a much bigger and better company as a result."
During Riverside's ownership period, AERCO opened a state-of-the-art manufacturing facility and R&D lab, launched an innovative line of tankless water heaters, broadened its boiler product line, and revamped its sales and marketing approach and go-to-market strategy.
"It's been wonderful to work with the Riverside team," said AERCO CEO Ervin Cash. "They provided resources and support that allowed us to thrive and positioned us for continued success. AERCO is in a very strong position with a bright future."
Working on the transaction with Dyke from Riverside were Vice President Ben Davis and Associate Conor Cook. Origination Principal Amy Margolis helped facilitate the exit for Riverside.
KeyBanc Capital Markets and Jones Day advised Riverside on the transaction.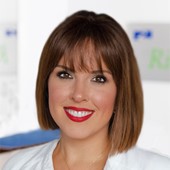 Holly Mueller
Consultant, Global Marketing and Communications
Cleveland
+1 216 535 2236