Riverside's Lending A Hand to Expanding Companies
Firm's New Fund Provides Financing for Fast-Growing Tech Companies

The Riverside Company has completed fundraising for its first-ever growth lending fund. Riverside Acceleration Capital (RAC) is an innovative investment fund designed to fuel the growth of enterprise software companies with flexible, non-dilutive capital.
As a long-term partner, RAC also intends to support its companies with follow-on equity investments, and will leverage the substantial resources and experience of The Riverside Company. The fund hit its $50 million fundraising target and has already made several investments.
RAC is designed to provide growth capital to software businesses without altering ownership or control dynamics. This provides strategic options for companies that have near-term opportunities to invest in further expansion, but are looking for an alternative to traditional venture capital financing.
"Software companies are the major disruptors in virtually every industry," said Riverside Co-CEO Stewart Kohl. "As software specialists, Riverside Acceleration Capital recognizes those companies' complex challenges, and can provide them with a level of capital that can meaningfully impact their growth. RAC allows them to focus on building their businesses, rather than worry about their financing needs."
RAC's unique financing model creates strong alignment, and is specifically designed around the needs of high-growth enterprise software businesses. Companies also benefit from Riverside's deep resources and international network, which can provide operating support across a business's entire lifecycle.
"RAC strives to work just as quickly and effectively as the software companies that we talk to every day," said RAC Fund Manager Jim Toth. "The cloud has dramatically changed the way that businesses can scale today. With companies driving so much innovation, we thought there was room for innovation in growth financing as well—and that's what we've set out to do with RAC."
RAC sees itself as a partner for the very long-term, said Riverside Co-CEO Béla Szigethy.
"Riverside can provide further investment should the need arise, and as these companies continue to grow, the owners may wish to sell all or part of their interest in the company down the line," said Szigethy. "Riverside has a variety of products that can meet those needs at every scale, so building these relationships through RAC presents many options for Riverside and the companies with which we partner."
Importantly, RAC can leverage Riverside's proven expertise with software companies, plus the tools that Riverside has developed over years of experience in the sector.
"A partnership with RAC is more than just an injection of capital. It opens the doors to Riverside's outstanding pool of operating talent, experience and extensive international connections," said Riverside Co-CEO Stewart Kohl. "We've invested in almost 80 software companies since 1988, so we have a keen understanding of how they operate and their keys to success."
RAC attracted a wide array of investors, including many that are new to Riverside.
"RAC fit the profile that many retail and institutional investors seek, and we're delighted to have forged new connections with them," said Riverside COO & Vice Chairman of Strategic Initiatives Pam Hendrickson. "These companies have significant upside, and this is an innovative way to help them grow even more quickly."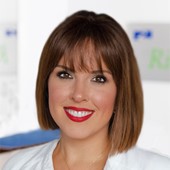 Holly Mueller
Consultant, Global Marketing and Communications
Cleveland
+1 216 535 2236