Riverside Tests Positive For Excellent Exit
Firm Sells Screening Specialist DISA
The Riverside Company has sold DISA Global Solutions (DISA) following a four-year hold. Houston-based DISA serves safety-sensitive and labor-intensive industries, providing services that include drug and alcohol testing, background screening, occupational medicine screening, and U.S. Department of Transportation-related compliance services. Its largest customers are in the oil & gas and transportation industries.
During its hold period, Riverside worked with DISA's strong management team to consistently grow the company both organically and through add-on acquisitions. DISA expanded the breadth of its services while adding new customers and geographies throughout Riverside's ownership. Particularly notable was DISA's strong expansion internationally and into the transportation sector during the hold.
"DISA already had a strong position in the energy sector when we acquired the company," said Riverside Managing Partner Loren Schlachet. "We worked with DISA's leadership to build a larger and more capable company that served a broader array of customers in additional industries."
In addition to adding customers in new and existing industries through add-ons, Riverside supported DISA's leadership in growing dramatically in the energy sector. DISA was bolstered with investments in technology, management and sales and marketing capabilities. DISA grew dramatically in partnership with Riverside as the company rapidly added customers and captured cross-selling opportunities.
"DISA's outstanding leadership team shared our vision for the company," said Riverside Partner Brian Sauer. "Together, we built on the company's strong value proposition in safety for its customers and grew DISA into a global player meeting the needs of safety-sensitive industry customers around the world."
The six add-on acquisitions sourced and integrated during the hold period included a UK company serving North Sea oil & gas customers and a provider of vehicle and driver compliance services, which greatly expanded DISA's reach and capabilities.
"DISA is a story of building an exceptional company on a very strong foundation," said Sauer. "We are delighted with the results, and we leave DISA a bigger and better company than when we found it."
Working with Schlachet and Sauer on the transaction for Riverside were Vice President Steve Rice, Associate James Zhang, Operating Partner Dan Colbert and Finance Director Tom Wrabel. Riverside Origination Principal Amy Margolis worked with the deal team to facilitate the sale of the business.
Piper Jaffray, Houlihan Lokey, Deloitte and Jones Day advised Riverside on the transaction.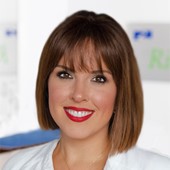 Holly Mueller
Consultant, Global Marketing and Communications
Cleveland
+1 216 535 2236