Riverside Turbocharges Growth at Paradigm
Paradigm Tax Group Adds TurboAppeal to arsenal of national property tax solutions

The Riverside Company has added TurboAppeal to its Paradigm Tax Group platform. Based in Chicago, TurboAppeal uses analytics and proprietary software solutions to help real estate owners gain insight into their property values and automate the property tax appeal process.
Paradigm provides commercial property tax management solutions to customers across all 50 states. Paradigm has been working with TurboAppeal since August 2016, with the acquisition solidifying this partnership and deepening Paradigm's leadership position in the market. TurboAppeal is the sixth add-on Riverside has completed to Paradigm since its 2013 investment.
"Paradigm is now the nation's only technology-enabled property tax service and product solution for owners of both commercial and residential real estate," said Riverside Managing Partner Suzy Kriscunas.
The combination will enhance the customer experience for all Paradigm and TurboAppeal customers, said Riverside Principal Steve Burns.
"The addition of TurboAppeal allows Paradigm to streamline the appeal process and bring new software tools to its customers," Burns said. "The acquisition further positions Paradigm as the leader in data and analytics in the commercial real estate space, specifically around property tax solutions."
The addition is expected to accelerate Paradigm's growth by delivering new services to the market, accelerating new customer acquisition, and expanding Paradigm's market opportunity in both the commercial and residential real estate services markets.
Working with Kriscunas and Burns on the transaction for Riverside were Vice President Conner Harris, Senior Associate Chase Eckert, Associate Billy McCormick, Operating Partner Steve Stubitz and Operating Finance Executive Bill Byers. Partner Anne Hayes helped secure financing for the deal.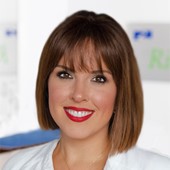 Holly Mueller
Consultant, Global Marketing and Communications
Cleveland
+1 216 535 2236