Tax Man Arrives Early For Riverside
Firm Completes Third Add-On to Paradigm Tax Group
The Riverside Company has completed its third add-on acquisition to its Paradigm Tax Group (Paradigm) platform since investing in the company in November 2013. The addition of Pence & Associates of Kansas City, Missouri strengthens Paradigm's presence in the Midwest and delivers a deeply experienced executive in Jeffery Pence, who has spent more than 30 years working in property tax consulting and assessing.
Paradigm is a national provider of property tax consulting services for commercial property owners and has more than 30 offices across the U.S. The company analyzes the property portfolios of more than 5,000 clients to capture tax-saving opportunities. Paradigm serves a wide variety of clients, including real estate investment trusts (REITs) and multinational corporations among its customers.
"We're delighted to add a set of quality customers and an extremely capable leader in Jeff," said Riverside Vice President Steve Burns. "Jeff will strengthen Paradigm's operations in Kansas and Missouri, and will further enhance Paradigm's position as a leading national property tax consulting firm."
Meg Donigan, Paradigm's EVP of Corporate Development, led discussions on behalf of the company. Working with Burns on the transaction for Riverside were Partner Matt Dailey, Vice President Brad Roberts, and Associate Bernardo Villar.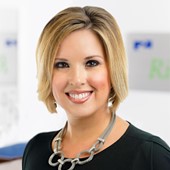 Holly Mueller
Consultant, Global Marketing and Communications
Cleveland
+1 216 535 2236