The Riverside Company Safely Lands New Platform Investment in SureWerx
The Riverside Company, a global private equity firm, has added SureWerx Inc., to its Specialty Manufacturing & Distribution industry specialization portfolio.  Co-headquartered in Vancouver, British Columbia, and Elgin, Illinois, SureWerx is a leading provider of proprietary branded professional safety products, tools and equipment used across general industrial, construction, energy and automotive aftermarket settings.       
SureWerx's comprehensive offering of wearable and MRO product categories includes professional tools and abrasives, high-visibility and flame-resistant apparel, personal protective equipment, fall protection and lifting equipment.  The company serves more than 3,500 customers in North America.
"SureWerx's brands have a long history of quality and durability and are well-recognized leaders in their core markets," said Riverside Managing Partner Suzy Kriscunas.  "With its proven management team, strong financial profile and actionable growth opportunities, SureWerx represents an attractive investment for us."
Riverside will partner with existing SureWerx management, led by CEO Chris Baby.  "The partnership with Riverside will allow us to further build our platform of proprietary branded safety and tool & equipment products.  We are fully aligned with our vision and goals for the company, and we are pleased to welcome them to the SureWerx family," said Baby.
This strategic investment will serve as an opportunity for Riverside to further SureWerx's growth strategy of adding complementary new products and delivering best-in-class service to its established network of loyal distributors and end-users. 
"We are excited to partner with the SureWerx team to build upon its strong track record of growth, including through strategic acquisitions, while maintaining the company's outstanding track record of service," said Riverside Partner Brad Roberts. 
Riverside Operating Partner Eric Nowlin will join SureWerx as the non-executive Chairman of the Board of Directors.  Previously, Nowlin was a Senior Executive for Grainger in the United States and Canada.
Working with Kriscunas, Roberts and Nowlin on the deal were Vice President Constantine Elefter, Senior Associate Linda Xu, Senior Associate John Ribble and Associate Tom Wyza. Regional Director of Origination Cheryl Strom sourced the deal for Riverside and Partner Anne Hayes helped secure financing.
Golub Capital provided debt financing for the deal. Jones Day and KPMG supported the transaction as the legal counsel and accounting advisor, respectively.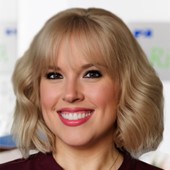 Holly Mueller
Consultant, Global Marketing and Communications
Cleveland
+1 216 535 2236