Riverside Reaches Summit, Partners on New Platform
Investment in Summit Environmental Anchors Industrial Services Platform Strategy
The Riverside Company (Riverside) and True North Equity, LLC (True North) have established IFS Group (IFS), a new platform holding company that will specialize in providing non-discretionary industrial and field services supporting power generation and process industries. Riverside and True North simultaneously invested in Summit Environmental Services (Summit), a leading regional provider of outsourced industrial cleaning, excavation, and field services for customers located primarily in the Mid-Atlantic and Midwest. Riverside and True North partnered with Summit management in the investment.
Since its founding, Summit has focused on serving customers in the power generation, utility, oil and gas, and general industrial markets. The company services facilities and producing well sites, helping its customers operate more efficiently and reliably. Given the high cost of failure or downtime in these industries, Summit has grown by meeting customers' demands for high safety standards, reliability and quality service. Summit will serve as a cornerstone for building a diversified industrial and field services platform.
"The investment in Summit is an outstanding way to begin this initiative," said Riverside Partner Tim Gosline. "Summit brings a best-in-class approach to safety and customer service and we believe that Riverside and True North's financial resources, strategic expertise, and operational experience will help Summit expand on the strong growth and success it has realized for over a decade. We are excited to partner with the Summit management team as well as True North on this acquisition."
IFS Group CEO and True North Managing Partner Jeff Wigginton anticipates significant growth potential for the platform through future acquisitions and organic growth initiatives.
"We are thrilled to announce our new partnership with Summit Environmental and Riverside, as we look to build another highly successful platform in the industrial services space," said Wigginton. "Our strategy will remain as it has in the past: To partner with best-in-class operators to build a super-regional company providing a turnkey suite of services to power and petrochemical plants, refineries, and oil and gas field operations."
Summit CEO Chuck Wright and the existing Summit management team will continue to manage the company's day-to-day operations and see significant opportunity from being a part of the IFS Group platform.
"The partnership with Riverside and True North is an exciting opportunity for us. It will provide us access to the additional capital and resources necessary to extend our geographic reach, expand our service offering and further meet the needs of our customers," said Wright. "We look forward to building our business as part of a broader platform strategy."
Riverside and True North are actively seeking additional acquisition opportunities for the industrial and field services platform that offer complementary, non-discretionary industrial services and access points into new geographies and customers in industrial end markets. Working with Gosline on the transaction for Riverside were Vice President Ryan Richards, Senior Associate Jason Fulton and Associate Marc Baudry. Partner Anne Hayes worked on financing the transaction for the firm.
The PrivateBank provided financing for the transaction. Jones Day advised Riverside on the investment.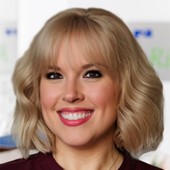 Holly Mueller
Consultant, Global Marketing and Communications
Cleveland
+1 216 535 2236